Workplace Violence Risk Assessment (WVRAT)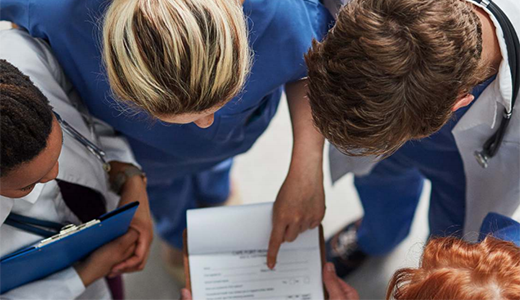 The Occupational Health and Safety Act (OHSA) states that employers must assess and control risks of workplace violence. This needs to be done as often as necessary to ensure that organizational policies and programs continue to protect workers.
For these reasons, a Workplace Violence Risk Assessment (WPVRA) should be completed at least annually, though each organization should have its own processes for determining how often to complete an assessment, and when to evaluate the effectiveness of the process. Generally speaking, revisions are needed when there is a change in the nature of the workplace, type of work, or conditions of work.
Changes could include:
Layout or design

Increased or decreased staffing levels

Increased resident acuity

Increased resident population
The toolkit includes:
Overview on the Four Steps of Workplace Violence Risk Assessment

Risk Assessment scale and matrix

An overview of 3 Enabling and Reinforcing Factors: JHSC Functioning, Safety Culture and Psychological Health and Safety

Hazards, Controls and Solutions for Acute Care and Long Term Care Facilities in three categories:

Hazard Category 1 – Physical environment risk assessment (completed for the organization as a whole including common areas)
Hazard Category 2 – Department / unit-specific work settings / practices (completed for each unit/department)
Hazard Category 3 – Direct care of potentially aggressive / responsive residents (completed in units/departments where client care is provided)
Access the Workplace Violence Risk Assessment tools below, as well you can download the Acute Care and Long Term Care User Guide V1.9 to assist with learning how to use the tools.
The Assessing Violence in the Community Online User Guide V1.0 will assist with learning how to use the below community based tools.
Visit pshsa.ca for training such as this recorded webinar that will discuss the prevalence of violence in healthcare workplaces. The webinar outlines principles and processes for conducting a risk assessment, and the development and use of the WPVRA tool.