Individual Client Risk Assessment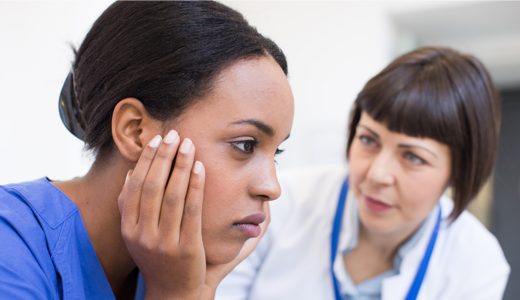 The Violence Assessment Tool (VAT) provides a snapshot of a client's immediate risk of violence by identifying behaviours associated with increased risk. With this insight, healthcare teams can efficiently assess the degree of risk, apply control interventions if needed, and improve worker safety while helping to increase quality of care. Following extensive stakeholder consultation, the VAT was adapted from the Broset Violence Checklist and the Dynamic Appraisal of Situational Aggression instrument for use in multiple care settings.
The VAT contains two sections:
History of violence and

 

observed behaviours Risk Rating Scale

Action items/Interventions to control the identified risk
The VAT is for use in Acute Care, Long-Term Care, Community Care, and Emergency Services (EMS).
The VAT should be completed at first contact with the client, and according to your organization's policies and procedures — e.g. in acute care this might be once every shift; in long-term care or home care it might be between prescribed Ministry documentation such as RAI-MDS or RAI-HC.
Depending on the client's individual circumstances, further assessment may be required.
Access the Individual Client Risk Assessment tools below, as well you can download the the ICRA Online User Guide V1.1 to assist with learning how to use the tools.
Violence Assessment Tool:
Assessments are also available as a fillable word document:
Additional ICRA tool resources: