Emergency Response to Workplace Violence (Code White)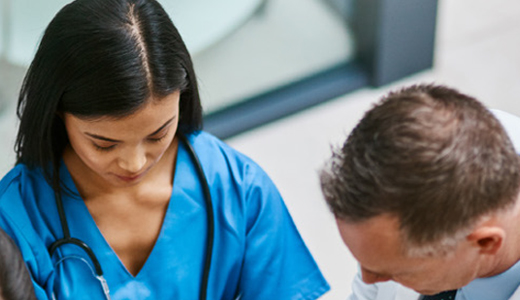 The Occupational Health and Safety Act in Ontario requires employers to develop and have in place measures and procedures for workers to summon immediate assistance when workplace violence occurs or is likely to occur. Employers are also required to put measures and procedures in place to protect workers from workplace violence.
One important measure is a formal emergency response to workplace violence, also known as Code White. Code White is used in many healthcare settings to alert workers to a real or perceived threat of violence, which includes aggressive or responsive behaviours. Code White procedures also ensure that there is standardization and consistency in the response to workplace violence. Everyone in the workplace needs to know how to respond to workplace violence.
The purpose of this toolkit is to provide information and guidance for healthcare employers, supervisors, workers and Joint Health and Safety Committees (JHSCs) or Health and Safety Representatives (HSRs) responsible or participating in the planning, development, implementation and evaluation of emergency control measures and procedures to effectively respond to violence in the workplace. The toolkit provides resources and information on effective practices that can be incorporated into an employer's existing policies, control measures and procedures, or used to create new ones where none exist.
This toolkit provides guidance and information on the following:
Code White Basics
Code White Response including sample policies and procedures
Roles and Responsibilities
Training
Post Code White Response
The toolkit also contains six helpful appendices, including eight fillable forms, flowcharts and sample templates.
Webinar
Visit pshsa.ca for training such as this new FREE webinar that provides participants with an overview of the Emergency Response (Code White) Toolkit. The webinar focus will help organizations in emergency response planning and implementation for workplace violence.